Cave Coast Collective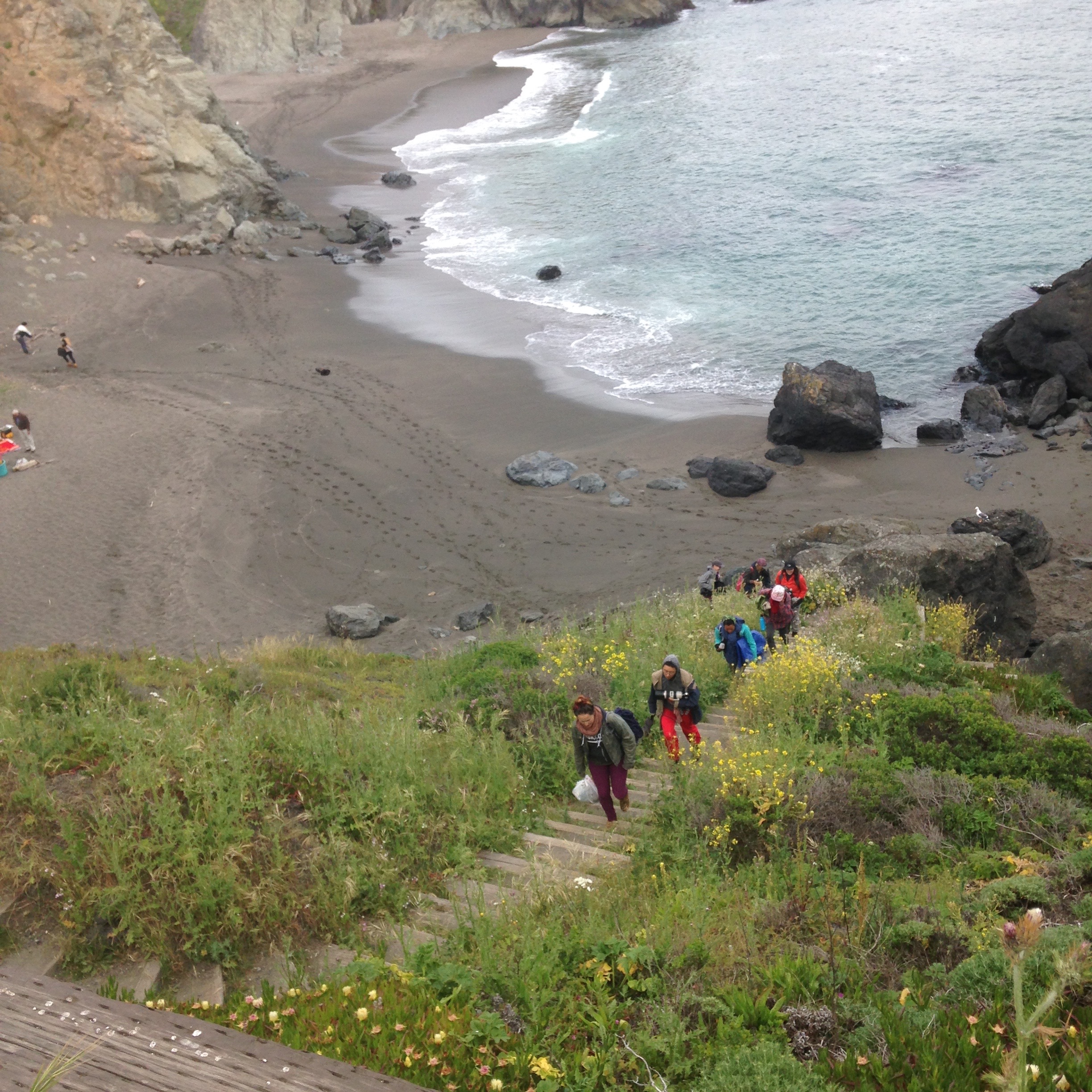 The Cave Coast Collective was originally a group experiment as one stream of the Cave Forms inquiry Spring 2016. Originally produced and directed by Margit through the Cave Forms project, the Collective traveled up the coast of California from Point Reyes to Mendocino, as a prefigurative artistic inquiry and as a life art project. The trip was based on of some major themes that emerged in the first years of Cave Forms, such as: What is the relationship between artistic authorship and collective imagining? What is a vivid archive? What are alternative economic structures in relation to art and capitalism? How can a group process expand and evolve the inquiries of a smaller group? Who gets magnetized to this work? How can a directed project both support the original intentions while simultaneously the blossoming of each participants' respective creative development while serving a collective sense of togetherness? How can the power structures be addressed and potentially reallocated through a collective process? What measurement of leadership is useful for a harmonious artistic process with longevity?
Over the course of several years, the collective has organized and produced several events, including No Creativity - a collective performance experience as a part of Cave Forms Landings; made a long-term commitment to support the
Shuumi Land Tax
through Sogorea Te' Landtrust in perpetuity; produced several collectively-made videos; and have met in a variety of flexible contexts to continue their research in various hives and aggregations - in seaweed, cave research, cultural inquiry, language, and supporting one another's visions.
If you live in the East Bay, you live on stolen Ohlone Land. A great place to donate and support is
Sogorea Te' Landtrust
, an urban Indigenous womxn-led community organization that facilitates the return of Chochenyo and Karkin Ohlone lands in the San Francisco Bay Area to Indigenous stewardship.
@sogoreatelandtrust
In the summer of 2018, the Cave Coast Collective began to focus more pointedly on the relationship between land and art, particularly researching decolonizing, exploring the realities of artists' migratory practices, land stewardship, settler-colonialism, the potential roles for artists in dimantling supremacy, and investigating right relations in culture, race and economies as we disperse around the globe.
Participating artists: Alex Cruse, Angelina Reginato, Asia Wong, Avery Hudson, Chani Bockwinkel, Crystal Jiko Sasaki, Emelia Martinez Brumbaugh, Frances Rosario, Geana Sieburger, Isa Leal, Kevin Lo, Lara Durback, Margit Galanter, Mollie Moorhead, Mara Poliak, Randy Reyes.
Here follows one of our two-word lists:
***Blind recognition***Sludge witches***Pussy Resonance***Coastal Curl***Dance Order***Yes Magic***No Creativity***Crunchy Jelly***Mud-covered desire***Beast recognition***Vast let-go***Fractal recognition***Trance bonding***Wind softness***Anemone enemy***Sandstone rave***Multiplicitous understanding***Actual bites***Compassion Crows.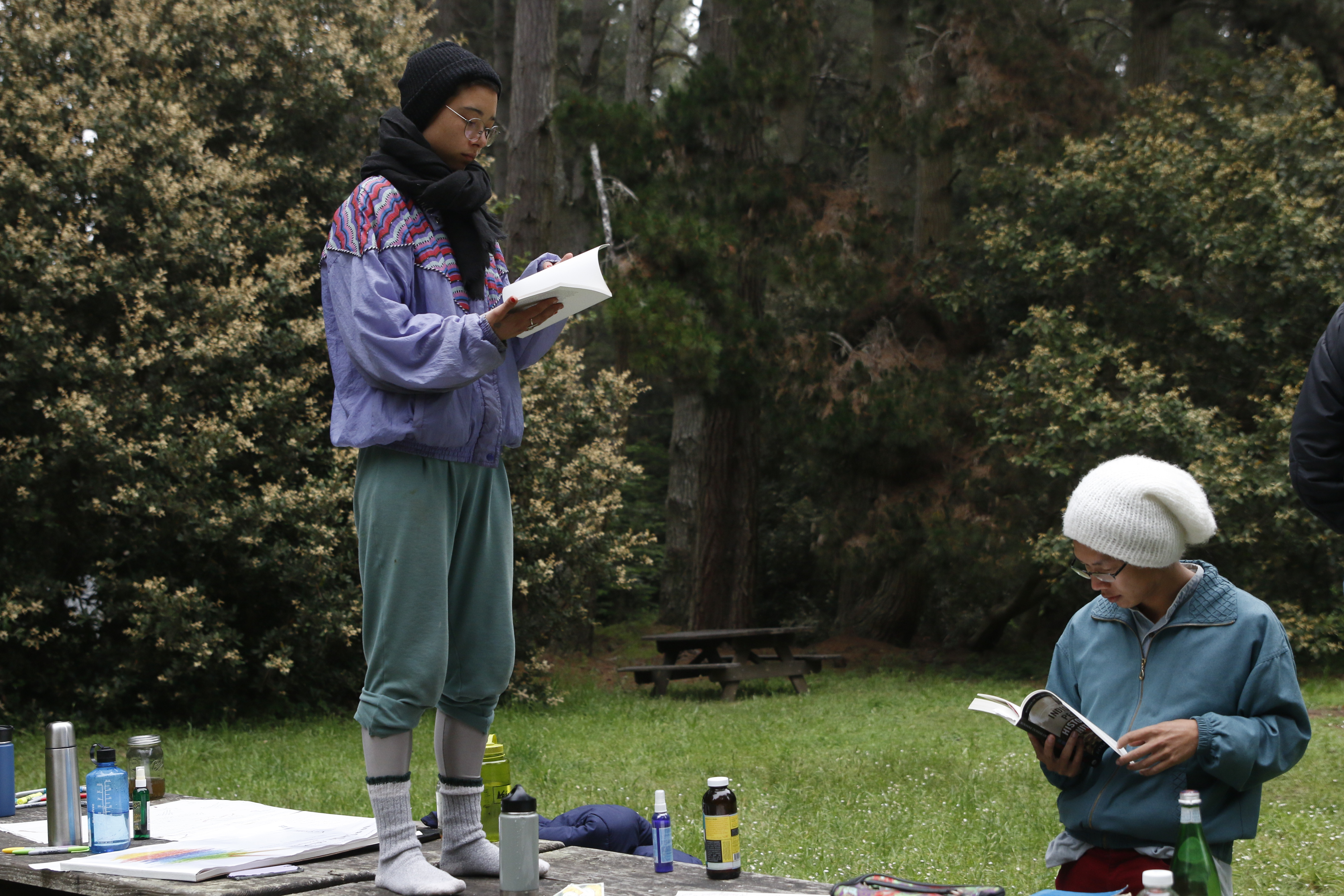 Seaweeding and Cave Forms Project with special forager Tanya Stiller (2018)

No Creativity with the Cave Coast Collective (2016)
Part of the Cave Coast Constellation
Temescal Arts Center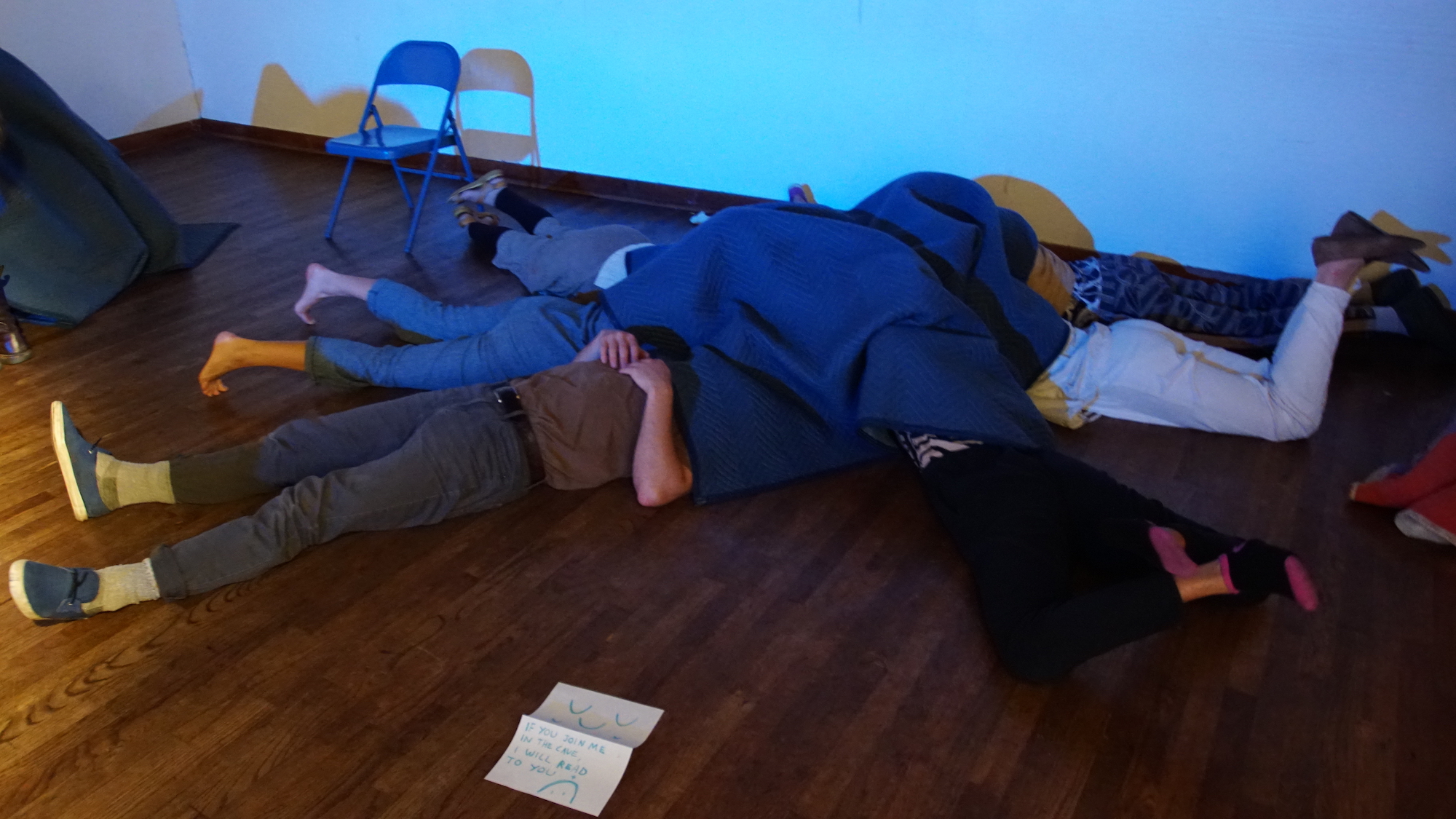 Caving
Cave Forms