vivid grove
Racial Justice Fellowship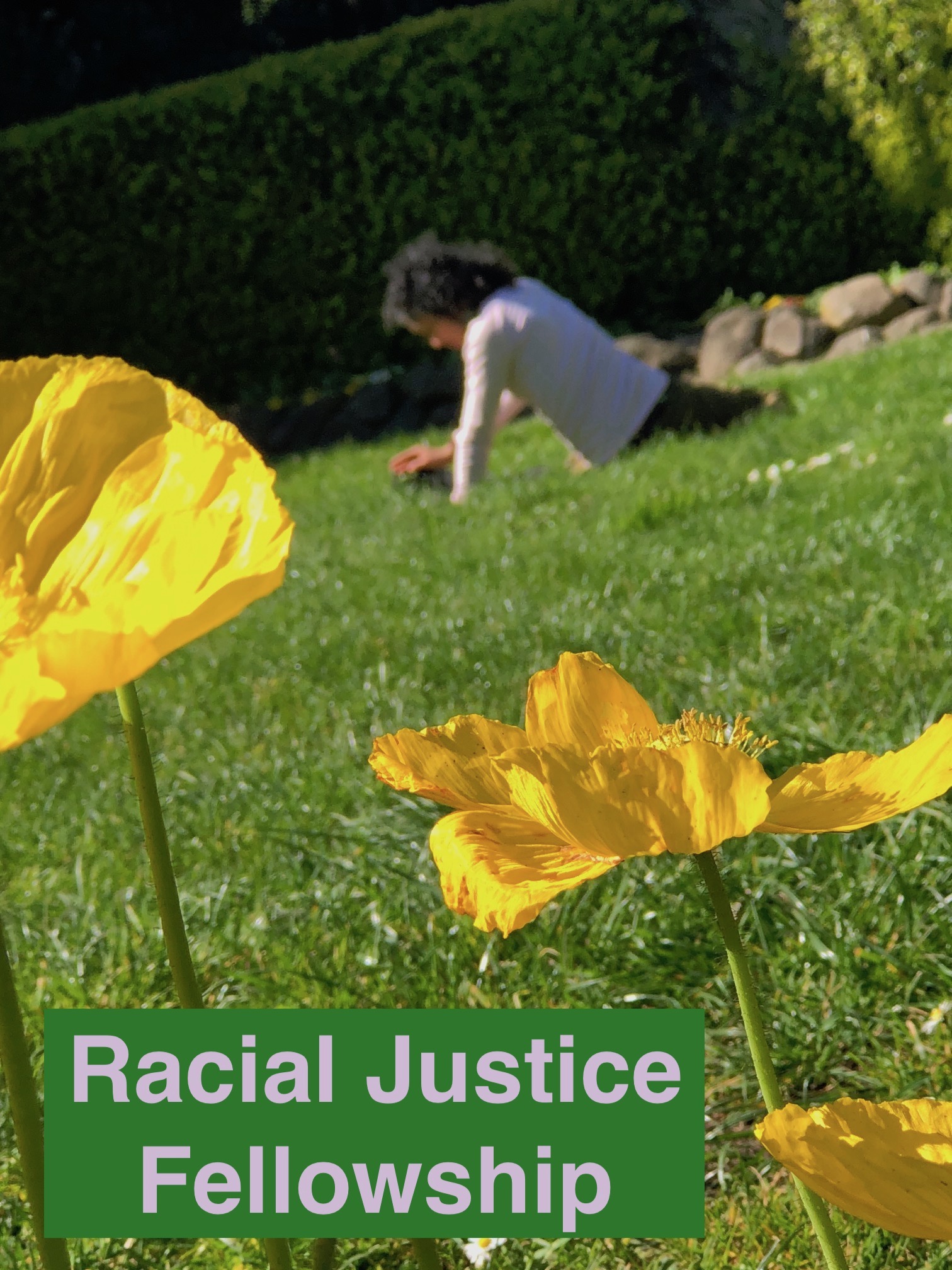 vivid grove Racial Justice Fellowship
The vivid grove
program offers three seasonal
Racial Justice Fellowships
– with preferences to immigrant ppl and QT/BIPOC. Perhaps you would be interested in applying. This would enable you to take several workshops throughout the fall to spring season, 2021 - 2022. You will be invited to figure out what is germane/how it feels right for you to participate, based on the offerings of the season, and create an agreement with Margit for the year.
Living
This is built so that this work can grow into deeper inclusivity, equity, and consciousness. The Fellowship carries an intention to cultivate the vivid grove as a place to deepen in solidarity, to offer teachings to those who might not otherwise feel the capacity to attend, and for Margit to further learn how to support collective liberation, and challenge supremacy in hir teaching and offerings.
As part of the Fellowship, Fellowship participants will:
~ Create an agreement for workshops at the beginning of the season with Margit
~ Meet individually with Margit at once per season, for conversations in reflections of the work;
~ If desired, we can meet annually with the Fellowship as a group. Both solo and group gatherings are for shared inquiry about what came from the workshops, - what benefits and what challenges, - and for collective imagining
~ Give a written reflection to be completed by the end of each season, which can also include visual / audio / and creative approaches. - the intention is for feedback and for reflection for all.
Does this interest?
To apply, please write a paragraph about why this might be a good match for you, and let me know what you are interested in taking this season by October 1/February 1, and your desired length of Fellowship (one season, or full year).
*Living on Unceded Ancestral Ohlone Land, I will offer all workshops in so-called East Bay at no cost for Ohlone people and Native American people who would like to practice.
Previous Fellowship members are welcome to apply, and previous Fellowship participants are welcome to be involved - we can continue an agreement together to evolve in ideas, creativity, and sharing.
margit [at] vividgrove.org
(510) 761 - 6097
To make the space a place for all people
With loving curiosity
Read here for
the vivid grove
Equity, Inclusion, and Racial Justice Statement:
Equity Statement
p2018 Fellow:
"Few words can describe how grateful I am for my time in
the vivid grove
, a forested realm of movement practice that stirred creative growth throughout my being. Guided by Margit's deep sensitivity and understanding, I found new ways of being through the grounding foundations of Wild Goose qigong, the expansive attunement of workshops, and the connective explorations of the Guild.
The vivid grove
series allowed me to honor the movement of my soul's play. It helped me cultivate new practices + recognize the creation that I am, in the forest I live. "
~ bae laurel, Vivid Grove Student and Racial Justice Fellow

and